The 2021 Raider Run will be held this year but with some of our fun traditions missing. Please note the changes below.
There will be no food or picnic. Bottled water will be available at the finish. There will be one water stop on the course.
There will be no prizes/awards this year.
ALL RUNNERS MUST BE MASKED BEFORE AND AFTER THE RACE.
Date: Saturday, June 5, 2021
Time: 10:00 am
*** Click here for Online Registration Only  ***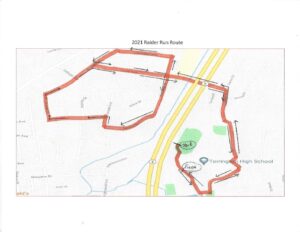 This 5K race will start and finish at the THS track with a route that will take runners through Torrington's quiet North End. Open to all levels of runners (and walkers!), awards will be given to the top male and female finishers in each age division as well as the top male and female THS student and alumnus. Our vision is to make the Raider Run an event that will bring together the THS community every year.
Proceeds from the Raider will benefit the Torrington Varsity Alumni Club and
the THS Athletic Department.